Enrico Gullotti
earnest wonderer
IC.Mime
IC.Mime is a set of instruments designed to increase productivity and ease the animation process. It provides simple but powerful Keys properties editing, adding what standard 3ds Max lacks, like flattening Keys tangents or opposite tangents matching. The Edit Keys section, driven by plain sentences, allows to freely copy, cut and paste Keys, from one track to itself, to another track, to other node tracks. All these tools have been developed to give to the artist more time for the creative process and require less effort to achieve desired results.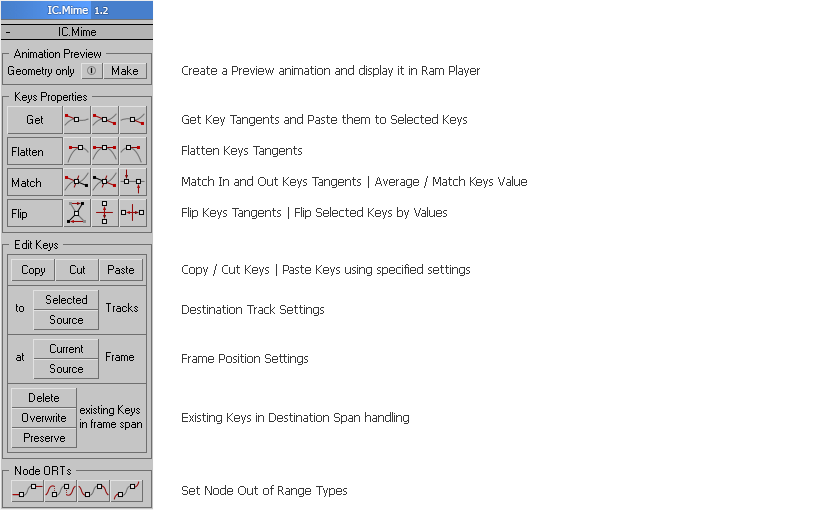 Download
IC.Mime is not available for download anymore
Installation
IC.Mime is distributed as mzp archive, a 3ds Max auto executable file. Before proceding with installation, please be sure to have administrative rights on your machine.